Attention Authors, Speakers, and New Online Entrepreneurs…

"Have You Learned A Variety Of Topics Around Online Marketing, Yet Still Feel Stuck On Your Way To Successful Entrepreneurship?"
Now in HOME STUDY!
My Promise to You:
Come Aboard and Work With Me and You Will Have People on Your List, An Offer for Your Prospects, and Targeted Traffic to Your Website(s).
With These Three Things in Place Your Business Will Be Officially Launched!
[It's Time to Fill in Your Missing Pieces and Claim the Success You Want and Deserve]
There Has To Be A Simpler Path To A Profitable Online Business…THERE IS – And I Can Teach It To You!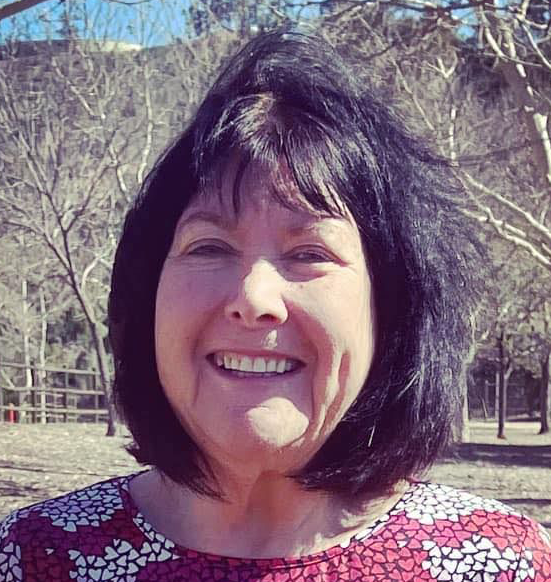 I'm Connie Ragen Green and I have been working exclusively online since 2006. When I first encountered the world of online marketing back in the early fall of 2005, I was enthralled with the idea of "making money while I slept". I soon discovered that this was hard work and set about to learn as much as I could during my every waking hour. And one part of being an online entrepreneur was glaringly obvious to me immediately…I was going to have to learn how to quickly and easily create systems and strategies to turn my visitors into prospects and then into paying customers and clients. Once I figured out this piece of the puzzle, added affiliate marketing and my own simple information products, my business began to grow exponentially. Now I want to teach you how to do the same exact thing with "Dotcom Jump Start."
Now I have systems set up for creating and marketing my products and courses, repurposing all types of content, and building other pieces of my business like my list and traffic generation. This means that people who are interested in the topics I teach can find me and join my list more easily, and then purpose my products and affiliate offerings. Later on I'll share how I am able to find prospects using free traffic methods, persuade them to join my list, and then direct them to my products, courses, affiliate offerings, and more where they become buyers in my funnels. But for now…
I want to teach you how to bring it all together for your own online business, quickly and easily…
Introducing: Dotcom Jump Start



A Revolutionary New Training Program for Online Entrepreneurs to Help You Easily Put The Pieces Together So You Will Become Profitable Online During 2020 And Beyond
Dotcom Jump Start Will Teach You:
How to Take an Objective Look at Where You Are Right Now, Evaluate the Most Logical Next Steps, and Then Move Forward Quickly in a Manner That Make Sense for You So You May Increase Your Online Income (or Start Earning For the First Time), and to Grow an Online Business to Earn Substantial Income During 2020 as You Build Your Business and Step Into Your Power as a Successful Entrepreneur!

For New Online Marketers…
In the Dotcom Jump Start training program I will take you step by step through the process of making sure you are in the correct niche for your goals and your interests, choosing the two most lucrative business models, and creating a simple product during a 72 hour period. You will learn:
How to choose a niche where people are actively buying

When to make your first offer to your new prospects

Why using affiliate products along with your own makes sense

How to create simple products to earn even more with your business

Using SEO (Search Engine Optimization) to promote your products more easily

Seasoned Marketers and Those Who Have Been Online Two Years or Even Longer…

Perhaps you have been online for a couple of years or longer. What have you accomplished? Are you earning regular income from your time and effort? Are you on track to significantly supplement your income this year, or to replace income from a previous job or business? Your answers here will determine if Dotcom Jump Start is right for you.

I have always maintained that I was able to replace my previous income (I earned approximately 150K per year as a classroom teacher, real estate broker, and residential appraiser) within eighteen months of coming online because I had financial responsibilities and obligations. My mother was still alive then and as an only child it was my duty and joy to provide for her. She received a social security check each month in the amount of six hundred dollars and that barely paid her rent. So I got busy learning and taking action online. Soon the pieces began to fall into place. I want to inspire and motivate you to move quickly and profitably as well.
Are You a Jack of All, Master of None?
You may be familiar with the phrase "Jack of all trades, master of none." This is a figure of speech used in reference to a person who has dabbled in many skills, rather than gaining expertise by focusing on only one. Many of my clients feel this way. They have spent valuable time and much money learning affiliate marketing, information product creation, podcasting, webinar sales, eBook writing/marketing, and so much more. Yet they lack the foundational skills required to build a viable business. The result is disappointment, overwhelm, and the fear they have wasted their resources on something that is just not possible for them.
Please do not feel this way. I've been there myself and understand how to help you get back on track.
What you need is the whole story from someone who's been there. That person is me. I went from earning no money at all online during the first part of 2006 to replacing my previous income during my first eighteen months online, to now earning thirteen times as much as I did while I was working as a classroom teacher and doing real estate part-time.
But it didn't happen overnight. In a story I seldom share I will tell you that I paid five thousand dollars to someone who promised to coach me to success when I first came online. As soon as my check cleared the bank he forgot my name and ignored my emails for help. I was determined to succeed and got busy finding people and programs that would help me. I still know those people to this day and give them credit for guiding me to my entrepreneurial success.  
I began blogging, added some affiliate marketing, and then created one simple information product. Also, I vowed right then and there to share what I was learning with the people who would come online after me so that no one else would have to struggle as I did in the beginning.

I'll Be Teaching You Strategies and Methods That Can Be Accomplished Very Quickly. You're the Entrepreneur, So It's Completely Up To You!

With This Training You Will Easily
Learn How To Set Up And Grow Your Online
Business Using Systems, Action Plans, And More
This isn't a course on the theory of online marketing. Theory has its place, but this training course – Dotcom Jump Start – is about the practical side of planning, creating, and the marketing of products, courses, and services, from wherever you happen to be in the world with an internet connection by using systems, funnels, and proven strategies strategically. Over the past thirteen years my business has carried on profitably from the beaches of southern California, internet cafes across Europe, remote areas of Asia, across the United States during a twenty-one day, seventeen state road trip, islands throughout the Caribbean, as well as from my home offices in both Santa Barbara and Santa Clarita, California. This is all thanks to the systems I have set up and continue to use, as well as the relationships I continue to build and nurture. I'll teach you exactly how to do the same thing, in a way that suits your lifestyle and goals.
My Motto Is To "Keep It Simple"
Just as I do with my Online Marketing Incubator and Platinum Mastermind clients, my goal with this training is to keep it all simple. By this I mean that you will only be exposed to what you need and what is working for me and for other successful online marketers during 2019. My promise to you is to not waste any of your valuable and precious time with training that is not absolutely crucial to your success.
Instead of teaching you only WHAT  to do to grow your online business with affiliate marketing, I'll be teaching you HOW  to do it with the exact, step-by-step techniques and strategies that will have you up and running in your chosen niche faster than the speed of light and sound!
It's Easy to Get Stuck at One Level in Your Business

You do the same things day in and day out and rarely find the time to plan for the future. But the most successful businesses make a specific plan that lays out their roadmap for growth.
What holds a lot of people back from doing this type of focused planning and thought organizing is the fear that it will be a big, long complicated process. But…It doesn't take a lot of time to create a clear, simple growth plan.In fact, since the business climate is always changing, it doesn't make sense to spend days creating a business plan that will be irrelevant in a few months time..
Instead, sit down every so often and just go through where you are now and where you want to be. Then decide what you're going to do to get there. Doing this alone is not the optimal way to grow; allow me to me your guide and you will accelerate your progress and results by leaps and bounds.
Sound too easy to be true? It's just a matter of walking through a step-by-step process.
Online entrepreneurship is a worthy goal, and one that can only be accomplished by doing it, not by continuing to learn more and more and not applying anything directly to what you are working to achieve. No more hesitation, procrastination, or concern over how and what to do each day you are in front of your computer. And by applying what you learn you will then have different questions. This training builds upon what you already know, what I will be teaching and sharing with you, and what you find out for yourself as you take directed action throughout the Dotcom Jump Start training.
Because I've been doing this full time for fourteen years now, I feel uniquely qualified to help you move forward in the right way. And your success as an online entrepreneur is my greatest reward!
Regularly I am asked whether or not the window of opportunity has already closed for new online marketers and entrepreneurs when it comes to building a profitable and sustainable business. This is my take on that…
The Reality…
There will always be room in the marketplace for people who are ready to serve others with what they know.
The Problem…You believe that financial success is only for those who have already been in business online for several years or longer, and is only lucrative in the "internet marketing" or "make money online" niches. You feel like this could just be a big waste of your time, energy, and money with little or no payoff to show for it.
The Solution…My Dotcom Jump Start training will turn you into an effective and unstoppable online entrepreneur. I'll teach you step by step how to set up, grow, and build a profitable online business by creating valuable and relevant products, courses, and services to share with your new prospects and clients. Hard work and dedication now will turn your dreams and goals into your reality very soon.
Earlier I Promised to Share

Earlier I promised to share with you how I am able to find prospects using free traffic methods, persuade them to join my list, and then direct them to my products, courses, affiliate offerings, and more where they become buyers in my funnels. I do this by using a three-pronged strategy of 1) searching to see where those prospects are right now; 2) connecting with them on social media, in topic specific forums and groups, and at virtual and live events; and 3) creating simple offers, funnels, and systems on specific topics that help them to solve problems, answer questions, and alleviate pain in regards to the topics they are interested in. I'll teach you how to do this as well, using what I am including here in the "Dotcom Jump Start" training program. This is how you will begin to earn income:

Your Carefully Created Free Giveaway, Also Known as a List Magnet or an Ethical to Add Prospects to Your List
Your Welcome Email Immediately After They Opt In to Your List to Help Them Consume Your Giveaway
The Series of Emails You Send Out Over a Period of Time, Strategically Crafted to Encourage Responsiveness
Your Sequence of Offers, Both Paid and Free That Lead to Your Signature Product, Flagship Course, or Event
Peripheral Content (Your Body of Work) You Seamlessly Set Up for Ongoing Credibility, Visibility, and Profitability
Your Personal Touch That Brings Your Funnel Together and Makes Massive Sales a Reality
I may be slightly oversimplifying here, but my motto to "Keep It Simple" truly is the path to great success for you as an online entrepreneur. And failing forward more than half of the time is okay. I'm living proof that you can regularly fail more than half of the time and still earn seven figures as an entrepreneur. Creating a profitable online business is simple, once I teach you what continues to work for me, as well as what does not work so you can save time by learning from my experiences.

You need a way to have total control over how much money you earn, and how much time it takes you to do that. I have continued to increase my income each year since coming online in 2006, and you can do the same exact thing, once you learn which steps to take right away.
Imagine having the time and financial freedom to live the life you choose. Online entrepreneurship is the best way to get started with this lifestyle, is definitely a "hedge against inflation", and you never know where it might lead you in the future.
If You've Always Wanted To Earn Significant Income Online, From The Comfort Of Your Home Office, This Is Your Opportunity
Helping others is rewarding and satisfying, and I want you to have this experience as you build your business over the next thirty days. Imagine the feeling of being able to help people around the world with the information, guidance, and recommendations they need and want. They will be forever grateful to you as their trusted advisor. By making a name for yourself, becoming a trusted advisor in your niche, recommending affiliate products and courses and then creating your own information products and courses you will change the direction of your life and financial future forever with funnels and systems to make sales for you on a regular basis.
I worked as a classroom teacher for twenty years, and during that time I had absolutely no control over my income. One year the union had us go on strike for two weeks, and I had zero income during that time. If I hadn't been working part-time in real estate on the side, my house payment and other bills would have been late or not paid at all. Having your own online business is the best hedge against inflation and a weak economy.
Not everything being taught online today will work for you, just as much of it didn't work for me back in the early years when I was getting started. I'll help you to sort out what makes sense so that you can move forward confidently. This is the "each one, teach one" philosophy that I love about the online marketing world.
I've been online fourteen full years now, since the beginning of 2006, so it just makes sense that I've had more opportunities based on this longevity. I became a "super affiliate" with just a few hundred names on my list, count most other successful online marketers as friends and have them on speed dial, and have access to some of the most brilliant minds now working online. If you're just getting started, have no list or a list of fewer than a hundred names, it makes sense that you will need different tactics and strategies to rise to the level you want and need as an entrepreneur. And that is exactly why I feel uniquely qualified to take you by the hand and move you closer to where you want to be by implementing what you learn in this training.
---
Now in Home Study for Immediate Access


The Training Included in the Dotcom Jump Start…
12 Modules of Training – Taught Live By Webinar and Added to Your Member's Area as Both an Audio (mp3) and Video (mp4) Replay Within 24 Hours
A "Laser Focused" Private Mentoring Session With Me …to Be Completed By the End of 2020
Additional and Bonus Trainings on Relevant Topics to flesh out your knowledge quickly
The 12 Weekly Modules In Dotcom Jump Start Include…
Module 1 – Reconnecting with the "Why?" of Your Business

When and Why Did You Decide to Start an Online Business?
Which Niche Have You Chosen?
How to Envision Your Perfect Day
What Courses/Topics Have You Already Explored?
Setting Up Your Work Day for Success
What Does My Business Look Like Each Day?
Module 2 – Revisiting Your Ideal Prospect

Who Will You Serve?
How Will You Connect With Them?
Where Are They Right Now?
What Do They Want And Need, That You Could Provide?
Creating An Opt In Freebie That Hits Your Prospect's Pain Points
Module 3 – Clarifying Your Current Profit Picture

Why You Must "Know Your Numbers" Or Else You'll Have"No Numbers"
How Do You Begin If You're Not Sure What to Offer?
Why You Don't Need to Be Technical to Build an Authority Blog
When to Connect with Joint Venture Partners
How to Stay on Track with Your Financial Goals
Module 4 – Your Strength Assets and Business Weaknesses

Determining Your "Prime Time" Hours of Productivity
What Do You Enjoy Doing When it Comes to Your Business?
Which Skills Do You Excel With? Have Challenges With?
Should You Learn New Business Skills or Outsource?
How to Turn Your Business Weaknesses Into Strength Assets
Module 5 – Uncovering Hidden Financial Opportunities Online

Is There a Sought After Service You Could Offer Now?
Finding a Joint Venture Partner in 72 Hours
What Are Your Prospects Already Purchasing?
Giving Away Free Content and More on Social Media
How to Hit Your Daily Financial Goals
Module 6 – Honing In On Your Niche and Business Model

Which Niches Will Be Hot AND Profitable During 2019?
How to Determine if Your Chosen Niche is Viable
 Selecting Two Business Models for Rapid Growth
Jump Starting Your Earning/Profits Potential NOW!
Module 7 – Exploring Your Marketing Potential

Becoming a Lifelong Learner and Student of Marketing for Your "Unfair Advantage"
Setting Yourself Apart from All Other Entrepreneurs and Marketers
How to Turn Your Gifts and Talents into Marketing Gold
The "Each One Teach One" Marketing Principle
Module 8 – Your First, or Next Team Member

Why Outsourcing is Crucial to Your Success
Getting Started with Your Very First Outsourcer
How Adding Team Members One at a Time Earns You Income
Where to Find That Special Person to Help You (I Have Them Standing By!)
Module 9 – Collaborating Through Joint Ventures

Why Joint Ventures Make Sense, No Matter Where You Are Right Now
What are Bundles, Giveaways, Partnerships, and Collaborations?
How to Connect With the Most Beneficial JV Partners for Your Business
Module 10 – Systems, Processes, Funnels, and Tools

Which Business Processes Do You Already Have in Place?
How to Determine Which Tools Make Sense for Your Business Right Now
Creating Funnels and Systems to Move Your Business Ahead Quickly
Increasing Your Revenue and Profits with a Focused, Effective Funnel
Module 11 – Create Your Personal Business Growth Plan

Creating a Personal "Business Growth Plan" to Expand Your Business to Your Desired Level
Setting Specific Business Goals to Implement During the Next 12 Months
Milestones and Deadlines – Specific Targets to Achieve and Deadlines for Getting It Done
The Specific Marketing Strategies You'll Focus on for Achieving Your Goals, Based on Your Assessment of Your Business
Module 12 – Review and Refine for Maximum Profits

How to Choose the Niche and Business Model That's Best for You
Finding the "Sweet Spot" Where It All Comes Together For You
Affiliate Marketing, Information Product Creation, Membership Sites, Consulting, and Local Business Marketing as Business Models to Suit Your Lifestyle
Much More, TBA!
I could have charged three times as much for this training, but it is my goal to make this affordable for as many people as possible. It would be my honor and pleasure to work with you within the Dotcom Jump Start program!
---
BONUSES
A "Laser Focused" Private Mentoring Session With Me…to Be Completed By the End of 2020
The Opportunity to Be Mentioned on My Social Media Platforms With Your Posts and Content
Recommendations For Technical Assistance And Other Outsourcers From My Personal Rolodex
An Opportunity To Have Me Promote Your Information Product Through Your Affiliate Link
Ongoing Access to Training Webinars to Learn Even More
---
***Additional Live Training Sessions to Be Taught During Spring of 2020!***
Dotcom Jump Start is Perfect For You If You Are New Online, or
Have Been Online for Awhile and Still Are Not Earning Steady Income
Now in Home Study – Immediate Access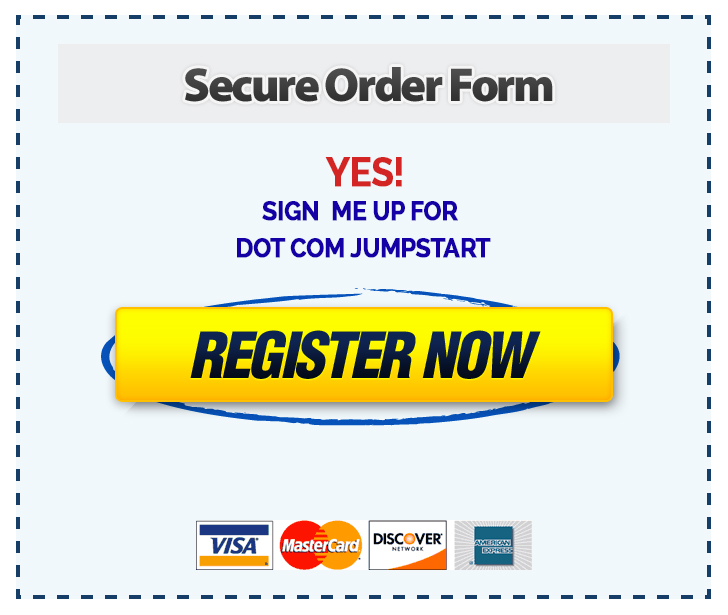 Have a Coupon? Click to Register, Then Click to "Validate" on the Next Page

P.S. You Will Have Two Full Years of Access to This Program and Will Be Invited to All Future Live Sessions and Additional Trainings During This Time. I typically teach a "Season Two" of all of my courses.

P.P.S. This Dotcom Jump Start Training Program is New and Priced Accordingly. Do Not Hesitate to Come Aboard and Get Started With the Proven Strategies I Will Teach You Here.
What Others Have To Say About Me…
It's your integrity, your servant heart, and quality courses that have kept me as a customer for so many years. Not too long after I found you, I ordered a course, twice. Quietly, behind the scenes, you credited my account. How did I find out? I noticed it on my statement. That act revealed that you were a woman of integrity; one I wanted to continue to do business with and to learn from.~ Joyce Heiser
Connie's online courses have enabled me to learn from home and start a business that runs entirely from the internet. This allows me to supplement my income and next year I am on track to replace my income and take a very early retirement from my job. You can do this too if you stick with Connie. ~ Michael Shiffrin
If I didn't already know you, I would want to. ~ Faylee James
Just to say how much I enjoy your training courses, and how helpful I find them. ​I appreciate the effort and personal touches you put into it, too.​ ~ Alex Rowan
I'm a fan. I have two of your books. Thanks for being a great teacher and writer. ~ Tony Marino
Connie has a gift for communicating large concepts in ways that make communication possible. She speaks a kind of language that is engaging and easy to comprehend, and this is what students like. I've been teaching online and offline courses for a number of years. I took Connie's program because I wanted to see someone else's system. I like Connie's methodology, and I'm glad I took her course. Thanks, Connie. You're a wonderful teacher. ~ Marilyn Gordon